Frequently Asked Questions About Restoration in the Rockingham, NC, Area
When our neighbors in Rockingham, NC, and the surrounding areas are faced with fire, water, or mold damage, they often find themselves with unanswered questions about the restoration process. Trust HCI Fire and Water Restoration for the answers and advice you need.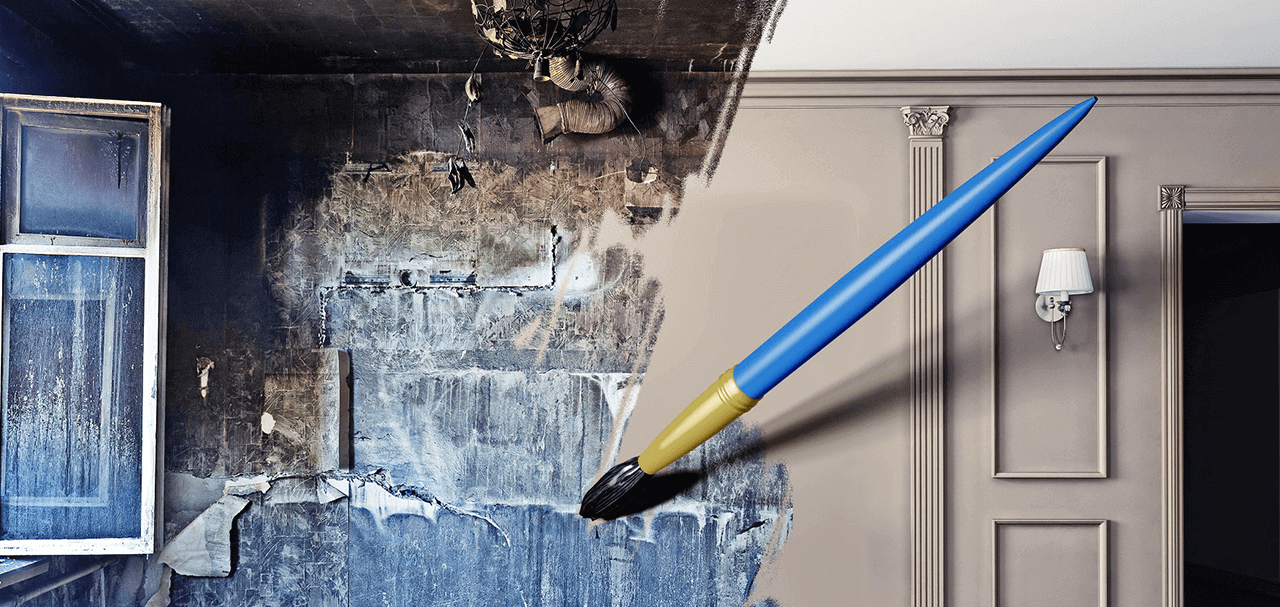 General Restoration FAQs
How do you estimate the cost of the damages?
Each affected room in the home is measured and entered into an estimating software program called Xactimate. The pricing listed in this software is based on industry standards. Industry-standard pricing depends on each particular location throughout the country. Insurance companies enjoy working with restoration professionals who use Xactimate because they can trust in fair, competitive pricing.
A deductible is the specified amount of money that you must pay for your claim out of pocket. Please refer to your insurance policy coverage for that information.
What about payment for services?
Payment for services will be due upon completion of the work. If you have filed an insurance claim, we will work with your insurance company to make sure they pay the amount needed to cover the damaged loss.
Water Damage FAQs
Why should I hire a mitigation company for my water damage?
Water can cause major damage if not treated properly. Mold can begin to grow after just one to two days. Proper mitigation is key. Our IICRC-certified technicians use moisture sensors and thermal imagers to verify the location of all the wet areas. They then make sure all the equipment is placed in specific areas to facilitate the drying process effectively.
If you intend to file an insurance claim, hiring a professional water damage restoration company like HCI Fire and Water Restoration is essential. If you try to clean up the damage on your own, you will most likely find that you didn't remove all of the water. Weeks or months down the road when you discover severe mold damage hiding in your walls or under your carpet, you will be unable to file a claim retroactively.
How do you know everything is dry?
Moisture readings using state-of-the-art equipment and properly trained staff enable us to identify and confirm that all areas are completely dry before we begin the restoring process. You'll have total access to these reports so you can be confident that your property is ready for the next step.
Mold Damage FAQs
Mold is a fungus that grows indoors or outdoors. It will grow on carpets, fabrics, sheetrock, wood, leather, and insulation in moist conditions. Mold growth produces airborne spores that can have a serious impact on one's health, especially for children, the elderly, and those with compromised immune systems.
Why do I need a mold remediation company?
A reputable mold remediation company like HCI Fire and Water Restoration will have the training, certifications, and experience to handle any mold damage. Our IICRC-certified technicians will arrive at your property prepared to assess the damage safely and with the proper protective equipment.
Many property owners feel that they can remove mold damage on their own. Unless the affected area is quite small, we don't recommend attempting the clean up. Our professional process includes containing the area affected by mold with thick plastic sheeting to reduce the spread of airborne mold spores to the rest of the property. During the remediation process, we use state-of-the-art equipment and techniques to eliminate the possibility of escalating damage to other areas.
Most importantly, an IICRC-certified company knows that mold doesn't just appear out of nowhere. The presence of moisture in a building is generally the result of a hidden leak, cracked foundation, or roof damage. Your team of technicians will find the source of the moisture that caused the mold to start growing. They'll repair the source of the moisture so you can be assured that the mold won't reappear later down the road.
We also know that often after mold damage, a property's air ducts and HVAC system will require thorough cleaning to eliminate the possibility of mold spores infecting other rooms once the system is turned back on. Count on HCI Fire and Water Restoration to handle that aspect of your restoration as well.