Commercial Restoration Services in Rockingham, NC, and the Surrounding Areas
Don't let a disaster shut down your business operations. HCI Fire and Water Restoration is standing by 24/7 to get you back up and running as soon as possible.
IICRC-Certified Technicians
On-Call 24/7 for Emergency Response
Water, Fire and Mold Damage Restoration
Avoid Costly Delays to Your Business Operations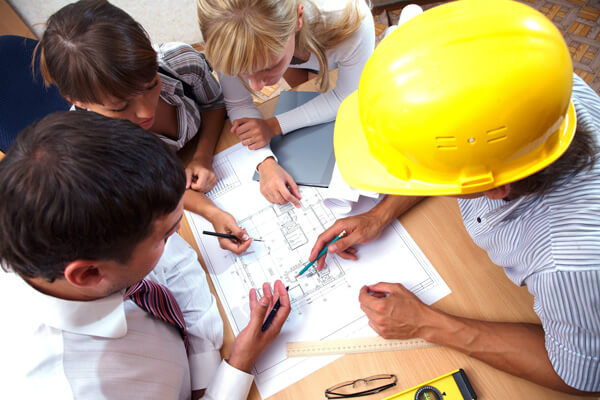 When disaster strikes your business, trust the experts at HCI Fire and Water Restoration to get your Rockingham, NC, area business back on track. According to FEMA, nearly 40% of companies never open their doors again after a disaster. Don't be a statistic. Call HCI Fire and Water Restoration to respond to your needs 24/7 and start the restoration process immediately.
HCI Fire Restoration is proud to serve commercial businesses in Moore, Anson, Scotland, and Richmond Counties and surrounding areas. Our reputation for professional, compassionate restoration goes before us. As business owners ourselves, we know your priority is to get back to business. Let us help you get there.
Commercial Water Damage Repair in Rockingham, NC, and the Surrounding Areas
Once you call HCI Fire and Water Restoration, one of our friendly dispatchers will send an IICRC-certified technician to your commercial property to assess the extent of water damage. Working with your insurance company, we'll design a comprehensive plan of action to remediate the water damage quickly. Our goal is for you to re-open your doors as soon as you can.
Water damage to your business can be devastating. Our first step is to remove any standing water and diagnose the source of the water if it's not already known. Then, we'll set up our state-of-the-art equipment to start drying out your property.
Once the area is thoroughly dry, we can determine the scope of any structural damage the water may have caused. As licensed general contractors, HCI Fire and Water Restoration can make the repairs and restore your business to fully operational status.
Commercial Fire Damage Restoration in the Rockingham, NC, Area
Don't get burned by "fly-by-night" restoration companies who show up at your commercial property after a fire. The drama surrounding a fire can draw the attention of companies who want to jump in and say they can help, but end up performing sub-par services or even quitting the job midway. Instead, make the call to a certified fire damage restoration company like HCI Fire and Water Damage Restoration.
We have years of proven experience assisting businesses as they recover from a devastating law, and your insurance company knows that. Our certification by the IICRC (Institute for Inspection, Cleaning, and Restoration Certification) assures your insurance company we know what we're doing, and we'll restore your fire-damaged property properly.
Our 24/7 fire damage restoration service begins with emergency board-up services to secure your property from the elements or vandalism. After that initial step, we'll remove debris, provide smoke, soot and odor removal, drying and structure stabilization, and more.
HCI Fire and Water Restoration will also clean and restore the contents of your business to reduce the ultimate loss you're facing from the fire.
Commercial Mold Removal and Remediation in Rockingham, NC, and the Surrounding Areas
When you discover or suspect mold in your commercial property, call HCI Fire and Water Restoration to begin the mold damage restoration process right away. We're available 24/7 to respond to your call. Our dispatcher will send an IICRC-certified technician to your business to evaluate the extent of the mold damage.
We don't stop at just cleaning up the mold. We also make sure to identify the source of your moisture problem and make repairs so the mold won't reappear weeks or months down the road. HCI Fire and Water Restoration's goal is to restore your commercial business to a healthy environment quickly while working with your insurance company closely.
The presence of mold causes more than an increased risk of severe health issues. Mold feeds on organic materials like wood, drywall, carpeting, and more. As it grows, mold causes structural damage. As soon as you see signs of mold, call HCI Fire and Water Restoration. Our technicians will respond quickly to stop escalating damage from mold growth.