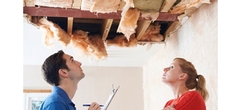 5 Questions To Ask Your Restoration Company:
Is your company licensed?
Is your company insured?
What certifications do your technicians have?
When are your technicians available?
How long will the project take?
Protect yourself by choosing a reputable company that is both licensed and insured and has the proper training to take care of your situation from beginning to end.
HCI Fire & Water Restoration is licensed and insured and certified by the IICRC. We offer emergency response and are available 24 hours a day 7 days a week.
Just One Call and We Handle It All! 910-405-8372
www.EmergencyResponse.today
Specializing in:
Meth Lab Decontamination
BioHazard Remediation Including: