Natural Disaster Restoration Services in Carthage, NC
Natural disasters can cause large amounts of damage to entire neighborhoods, towns, cities, or even a whole state.
After a large natural disaster, it can also be very difficult to get restoration services since so many people may be affected and also need services. HCI Fire and Water Restoration is available 24/7 and will be onsite to evaluate the storm damage and secure your building against further damage from the elements.
Certified Technicians
24-Hour Fast Response
Reduces the Risk of Further Damage
Able to Provide Follow-Up Restoration
HCI Fire and Water Restoration has a network of other disaster restoration contractors we can call to assist with your natural disaster restoration.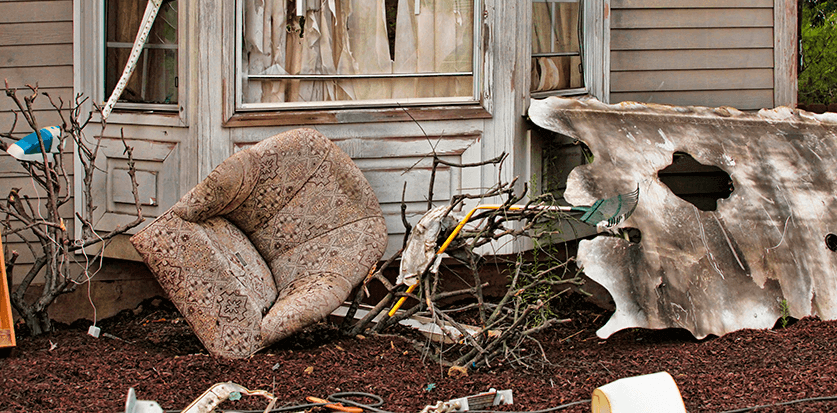 After a natural disaster, many of your neighbors will be seeking help with the aftermath of storm damage. A property owner may find many challenges in this situation.
Inability to contact your insurance company
Shortage of insurance adjusters
Shortage of restoration contractors
Shortage of restoration drying equipment
Possibility of lacking shelter, food, and electricity
Possibility of lacking transportation
All of these unique factors make responding to a natural disaster more difficult than normal water damage or fire damage response. HCI Fire and Water Restoration has responded to many natural disasters in your area over the years. Count on us for your emergency disaster restoration needs.
Our Natural Disaster Restoration Response
Board Up Services - We offer emergency board up and tarping services to secure your property against the elements.
Insurance Claims Assistance - Our emergency response technicians will assist you with your insurance claims process to ensure you get the best pay-out for restoration expenses. Documenting your storm damage right away is crucial so you can prove the damage occurred because of the storm. We'll even submit the paperwork for you.
Restoration Plan of Action - HCI Fire and Water Restoration professionals will create a comprehensive plan of action. You'll know what needs repair first, what will happen next, and how long the process will take.
Damaged Structures and Contents Removal – If certain structures on your property or your belongings were damaged by the natural disaster and can't be restored, we provide removal services. You won't have to clean up the mess on your own.
Full-Service Reconstruction – As licensed general contractors in North Carolina and South Carolina, you won't need to look further than HCI Fire and Water Restoration for your reconstruction needs to fully repair the damage and restore your property to pre-loss conditions.
Put HCI Fire and Water Restoration on your speed dial. We ready 24/7 to respond in your time of need in the event of a natural disaster.